Lori Bisping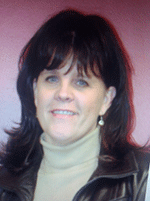 Pacific Northwest National Laboratory
PO Box 999
Richland, WA 99352
Send Email
Biography
Ms. Bisping is a Principal Project Coordinator with extensive experience providing financial/programmatic oversight. Ms. Bisping's focus is providing project management and financial guidance to staff within the Reactor Materials and Mechanical Design Group, Energy and Environment Directorate (EED) and the Applied Physics Group, National Security Directorate (NSD). She maintains an extensive project portfolio spanning multiple directorates and supports clients such as U.S. Nuclear Regulatory Commission, U.S. Department of Energy (DOE), DOE-Nuclear Energy, DOE-Buildings Technologies, Other DOE sites, and Other Hanford Contractors. With over 36 years' experience, she is a resource expert to project staff and management for implementation of Lab/Division policies, procedures, proposal development, contractual and subcontract placement and monitoring, and financial matters.
Research Interests
Project Oversight
Proposal Development
Financial Systems
Education and Credentials
Bachelor of Science, Business Administration Degree, Central Washington University, Ellensburg, Washington, 1987
Associates of Arts Degree, Columbia Basin College, Pasco, Washington, 1982
Awards and Recognitions
Received 2012 EED Of-The-Year (OTY) Project Team award for NRC Project "Properties of Control Rod Drive Mechanism (CRDM) Welds".
Received 2011 EED Project Specialist OTY Award.
Certificate of Appreciation from the U.S. Nuclear Regulatory Commission Spent Fuel Project Office.
Received 19 PNNL Outstanding Performance Awards.